US Visa Application
How and where to apply for a U.S. visa
Our company is specialized in visa consulting and processing of U.S. visa applications. We are pleased to advise you about the different types of U.S. visa and inform you where and how you can apply for an American visa. In case you need any assistance with your visa application, please do not hesitate to contact us.
U.S. Visa Requirements
First of all, you should know that not every person is eligible to apply for a U.S. visa. Therefore, the first question you should ask yourself is whether you need a visa for the USA or not.
You don't have to apply for a U.S. visa if
You have a valid U.S. visa in your passport
You can get a visa free entry via ESTA
Two crucial aspects you have to keep in mind when you want to find out if you need a visa are also: 
the reason why you want to enter the USA and 
for how long you want to stay.
On top of that, the following information is importnat to decide what kind of visa you will need: 
your nationality
previous trips to the USA (including when and how long you entered)
potential entry issues in the past.
Since there are more than 50 different visa categories, it is not always easy to know what type of visa you need to apply for. We are happy to assist you!
Contact us today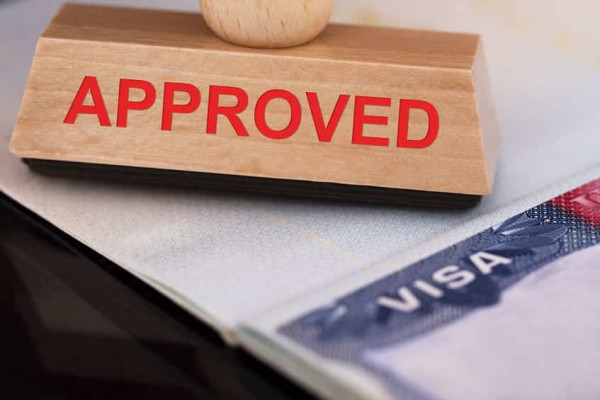 Where can I apply for a U.S. visa?
The place of application depends on the type of visa you want to apply for. This will be the U.S. consulate in your home country and, in some cases, the U.S. immigration authority USCIS (United States Citizenship and Immigration Services).
Depending on the visa category, the application process consists of several steps. In the end of each process you usually have to go through the so called consular processing in any one of the U.S. consulates around the world. Here you will get your actual visa in your passport, no matter if you apply for work, visitor  or student visa. You can only get this visa stamp from U.S. embassies.
To find your nearest U.S. embassy, please check out this list with all U.S. embassies around the world.
Which consulate is responsible for me?
The easiest way is to go to the U.S. embassy in the country of your residence. Please note, that not all consulates in your country are responsible for every visa category and some embassies don't process visa applications at all. Depending on the country there are certain local competencies. Therefore, you have to find out which consulate is responsible for your individual case before you start your application process. 
Important: Since 2022 all applicants between the age of 14 and 79 have the duty to appear. That means that these applicants must come to the U.S. consulate for an individual interview to hand in their documents. You cannot send your documents via post upfront.
Only exceptions: The applicant is younger than 14 or older than 79 years of age and for the Visa Reissuance Program, which was introduced in some U.S. consulates in 2011.
Apply for an U.S. visa today!
You have questions about your potential visa category or need assistance when applying for a visa? Our visa experts are happy to help applicants around the world with their visa application process.
Contact Us Today

How can I apply for a U.S. visa?
As just mentioned every applicant has to go through several steps to finally get an approved visa. For example, certain work visas, such as L-1 or H-1B, require the U.S. employer to file a petition to get an Approval Notice. Only after this approval the consulate can process your visa application.
No matter what type of visa you apply for, you always have to go through the consular processing, if you apply from outside of the USA (exception: Visa Waiver Program/ESTA).
Although, the visa process is mostly standardized, there might be regional differences. Information about the procedure can be found on the website of the respective U.S. embassy.
Consular Processing
All applicants for a non-immigrant visa have to hand in the U.S. visa application form DS-160. They also have to create a visa profile on the website of the visa information service CGI Federal Inc. to be able to make appointments and pay the visa administration fee.
Step-by-Step U.S. visa application
1. First you have to hand create an online profile.
2. Now you need to send our online application DS-160, incl. digital passport picture.
3. Pay the administration fee. Please note, that you won't get a refund in case you visa application gets denied. You can pay this fee via:
Wire transfer,
Debit card,
Cash at a bank, or
SOFORT Überweisung (an electronic transfer in Germany/Switzerland/Austria).
Other payment methods might be available depending on your country. As soon as your payment is received, you will get an e-mail informing you that your account is activated, and you can make appointments.
4. Now you can schedule an interview appointment in your online visa profile or call the service hotline of the U.S. consulate in your home country. If you schedule an appointment online, you are able to see and pick available dates in your city. You will receive an appointment confirmation and a payment confirmation of your visa application fee.
You can reschedule or cancel your appointment anytime. However, you will have to do the whole process again and also pay the visa application fee again, if you reschedule your appointment more than twice.

Visa interview procedure
For your interview appointment you have to make a personal appearance and bring certain documents (only exceptions: Visa Reissuance Program and applicants between 14 and 79 years of age).
Depending on your visa category the requirements vary greatly. The minimum documents you have to present are:
Passport
Appointment Confirmation
DS-160 form Confirmation Page
Please make sure to organize and prepare you required documents early enough. We are happy to help you should you have any questions.
During your interview appointment, all of your documents are screened and you get interviewed. Normally, the consular officer decides straight away if your application is approved, needs further supporting documents, or is denied.
In case it is approved, you have to leave your passport in the embassy for further processing. It will be returned to your provided address within three to seven working days and includes the visa stamp. A personal pick up is usually not possible but could be arranged in exceptional cases.
How long are the U.S. visa application processing times?
It is hard to give a general statement about what visa processing times you can expect. The entire visa application processing takes somewhere between two weeks and four months, depending on the type of visa.
Please check what visa category you are going to need to have enough time left for the application process. 
In general the U.S. visa processing times strongly depend on
The visa category you want to apply for,
When you apply for a visa, and
Additional factors.
1. THE VISA CATEGORY YOU WANT TO APPLY FOR
There are more than 50 US visa categories which strongly vary in terms of:
Effort
Application method
Official jurisdiction, and
Costs.
Many US visa, for instance visitor visa (B-1/B-2), can be applied for during a personal interview appointment in an US consulate. Depending on the country where you want to apply for your visa, interview appointments are usually fairly easy to get, i.e. within one to two weeks. If your application is approved, your passport will be returned to you within one week.
Please note, that some US visa categories, for example work visa, require extensive procedural steps before you can get an interview appointment. Depending on the category, these steps can take two to three months (sometimes even longer).
Our visa experts are happy to assist you in your individual situation.
Contact us Now
2. WHEN YOU APPLY FOR A VISA
There are significantly more visa applications during peak travel seasons. Consequently, the individual visa processing times increase during the summer and winter months.
Moreover, there is an increase in student visa applications (F-1) during the months of summer.
That means that the usual waiting times for an interview appointment can increase to up to three weeks.
If you want to travel during these peak seasons, you should start your visa application process early enough. Due to their workload, the US consulates are not able to consider individual cases (not even in emergency situations).
3. ADDITIONAL FACTORS
Besides the visa category and the season, there are other factors that can influence you visa processing time.
a) Administrative Processing / Security Check
Normally, you get your visa approval or denial during your interview appointment. However, the consular officer has the right to initiate a so called Administrative Processing, which is basically an additional, internal security check. In that case, your passport will be returned to you straight away and you get contacted, as soon as the additional examination is completed.
During the Security Check your data will be checked again with the help of several security data bases.
These internal processes can take very long, often several months. During this time, you are not allowed to enter the USA, not even on the Visa Waiver program. Often, the affected applicants come from certain nationalities, have a criminal record, have previous immigration law violations, or work in sensitive areas.
 b) Incomplete Applications
Many applicants are not sufficiently prepared when they come to their interview appointment. Their applications are either incomplete or they do no have enough substantial reasons to apply for the particular visa category.
The consular officer has the right to demand further supporting documents or proof. During the interview appointment, they usually get a list of all the details they have to hand in, often via E-Mail.
Only after a careful evaluation of these documents the officer will decide about the application. This process can take up quite some time. Therefore, it is crucial to start preparing your application and interview appointment early enough and with professional help, if needed.
If you assign the visa application to our company, we will guarantee you an easy process the fastest way possible. Contact us now!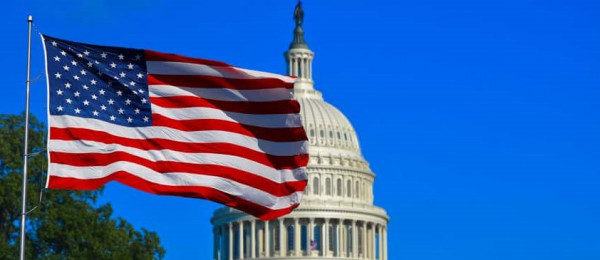 U.S. visa application fee
The fees for a visa application through our U.S. visa service include the following:
1. Consular Visa Application Processing Fee
For every visa application the U.S. consulate asks for a processing fee that every applicant has to pay. How much that is depends on the visa category. You can find the current visa fees on our website.
Please note that there can be further visa application fees depending on you visa category. For instance, the work visa H-1B or L-1 require your U.S. employer to file a petition for you. For this petition the USCIS will charge you an additional fee.
Moreover, you have to keep in mind that there will also be costs for translation of documents, notarizations, or evaluations.
2. Consulting and Processing Package Price
Depending on the type of visa and the involved workload we ask for a consulting and processing package price. We can also offer hourly rates on demand. In case you are in a rush, you can use our express service for an additional fee. Please note, that our consulting and processing rate does not include any fees that are demanded by the U.S. authorities, translation fees or any other potential fees. We can also disburse consular fees for you if required.
Conclusion
Applying for an U.S. visa can be tricky sometimes and takes quite a bit of effort. The requirements must be verified for every single visa category and every individual case. We are familiar with current U.S. visa regulations and are happy to assist you with our expertise.
Contact Us Now
Frequently asked questions about visa applications
Wrong visa category in visa profile — what can I do?
If you or your employee have created an online profile during the visa application process, but unfortunately clicked on the wrong visa category by mistake and paid the wrong fee, you do not need to create a new visa profile.
Please log in via your online profile and click on «NEW REQUEST / ARRANGE APPOINTMENT» in the left navigation field. Afterwards you can easily select a new visa category.
If this is not possible, please click on «CONTACT» and contact the visa service provider, who can easily help you out to proceed the change of the visa category. The change will usually be made within one day.
As far as the fee is concerned: As consular visa application fees vary depending on the category, please note the following: If you have paid too high a fee, you will usually not have to pay the fee again. However, you or the staff member should always contact the visa service provider via the feedback form in the online profile. Please explain the error or misunderstanding briefly and attach a file with proof of payment (e.g. bank statement). They will usually get back to you within a day and activate the appointment calendar for making appointments in the visa profile.
Please note that the overpayment cannot be refunded.
As soon as the interview date has been arranged, we recommend that you check all the details on the appointment confirmation.
Find the most important information on visa applications compiled in one document (PDF) free of charge.
DOWNLOAD PDF
Apply for a U.S. Scholar Visa
Overview
Continuing UCSD international scholars who are traveling outside the U.S. and have expired visas, or have changed status while in the U.S. must apply for a new visa at a U.S. embassy or consulate abroad in order to reenter the U.S.
Visa Processing Time
All visa applications also require a face-to-face interview with a U.S. consular officer. The visa application process can take up to 6-8 weeks or longer, so plan accordingly. DO NOT PURCHASE NON-REFUNDABLE TICKETS UNTIL YOU HAVE YOUR VISA STAMP IN YOUR PASSPORT!
Important Notice:
Effective immediately, U.S. embassies and consulates will adjudicate visa applications that are based on a same-sex marriage in the same way that they adjudicate applications for opposite gender spouses. Please reference the specific guidance on the visa category for which you are applying for more details on documentation required for derivative spouses.
Schedule a visa appointment

Gather documents for your visa interview

Prior to your visa appointment, consult the website for the U.S. embassy or consulate that you will visit. Go to the Nonimmigrant Visa section and follow the instructions. Many people are denied visas when they are unprepared.
As part of the visa application process, you will have to complete a DS-160 application form for the US embassy or consulate. Please consult the U.S. State Department's DS-160 Frequently Asked Questions for more information.
At the visa interview, J Scholars must present:
Passport which is valid up to six months after date of entry into the U.S.
Form DS-2022 (J-1 scholars) with valid travel signature
Form DS-7002 (required for Student Intern DS-2022 Category only)

The Form DS-7002 is required only for the Student Intern J-1 category.  If this category is indicated in box 4 of the Form DS-2022, then the Form DS-7002 must be completed and signed by the prospective Student Intern, the intern's supervisor, and a representative from the UC San Diego International Scholar Office, and brought to the visa application interview.

Evidence of financial support
Home country address and documentation of home ties (if available)
In some instances, you may be asked for additional documentation so we also recommend that you bring the following:
Letter from your academic department verifying program start date, good standing, expected program completion, and a brief description of the nature of your research
H-1B Scholars must present:
Passport which is valid up to six months after date of entry into the U.S.
Original I-797 Approval Notice
Copy of your H-1B petition (I-129 and LCA)
Letter from your employer/sponsoring department certifying continuing employment/activity at UC San Diego
If you were previously in J status and subject to the 212e Two-Year Residency Requirement, bring your I-612 waiver approval or proof of fulfilling the two-year requirement.
Preparing for your visa interview

Based on information received from various consular officers, the following are recommendations to prepare for your visa interview:
Listen carefully to what the consular officer asks you and then answer the question directly.
Be prepared to show strong ties to your home country with official documentation. Ties to your country are ties that compel you to leave the U.S. after you finish your program of study.
If your family owns a property, take the deeds of papers showing your ownership.
If you and your family have had numerous past visits to the U.S., take along passports, even old ones – to show that you have many visas and many visits, but after every visit to U.S. you still returned to your home country.
If you have membership in a professional organization in your home country, bring proof of this membership.
If you have the prospect of a job offer, get a letter from the company saying that you will be considered for the job upon your return
Answer every question truthfully.
Some factors that might work against you in the mind of the consular officer are:
Someone in the U.S is promising to support you
Lack of family ties
Poor job prospect upon return
Poor English language ability
Read more interview tips:
Things to Remember When Applying for Your Non-Immigrant Visa
Visa processing time

The time it will take for the Consular Section to process your visa application can vary depending on:
the completeness of your visa application
the amount of verification your visa application requires can affect the amount of time it takes to process your application
Consular Section may find that you need to provide further information before a decision can be made on your application
If you wish to view the estimate on how long you will have to wait to get an interview appointment, please visit the U.S Department of State online tool at https://travel.state.gov/content/travel/en/us-visas/visa-information-resources/wait-times.html.  This online tool will also tell you how long it will take for your visa to be processed at the Consular Section, after a decision is made by a Consular Officer to issue the Visa. Please note that the processing time does not include any time required for administrative processing.
Visa delay or denial

J-1 scholars who can no longer participate in their J-1 program, due to cancellations or visa denials, should return their DS-2022s to the International Scholar Office at 2022 Gilman Drive #0123, La Jolla, CA 92093-0123.
Visa application appointments:
U.S. consulates abroad have huge volumes of visa applications, and certain times of the year, particularly prior to school starting in the fall and during holidays, can be especially busy and result in longer wait times for visa appointments. See wait-times for visa appointments at consulates abroad.
Security checks:
U.S. Department of State screens all visa applicants; a wide variety of background checks exist, and visa applicants are selected for these various checks based on different reasons, including their planned activity in the U.S. (if their research might be considered of dual purpose), their country of origin, their recent travel destinations, or even their name (particularly common names). Once a background check has been instigated, the visa cannot be issued until the check has been completed. This can take a month or more, though federal agencies do try to resolve checks within 30 days.
Visa delays:
Delays are not uncommon for scholars arriving from abroad, and usually stem from the visa application process. Scholars are advised to wait to make firm travel plans only after receiving their visa stamp.
If you are delayed, contact your sponsoring department immediately.
Visa denials:
For J, B, and TN visas, scholars are required to show non-immigrant intent (that they plan to return to their home country at the end of their stay) to the visa-issuing consular official. To prove this, a scholar may show a deed to real-estate owned in the home country, or a letter from their current employer stating the expectation that they will return to employment there after their stay in the U.S. (see visa denials). If a scholar is not able to prove this to the satisifaction of the consular official, the visa may be denied. To reapply, the scholar will need to show additional evidence of ties to their home country. While there are other reasons for denial, immigrant intent is the most common one. The H-1B classification allows for immigrant intent, and denials thus are much more rare in this category.
If you are denied a visa, you will be informed of the reason for the denial and be given the opportunity to reappear if you can provide additional evidence to support your case.
Note: Nationals of certain countries, and all internationals whose area of research has been deemed sensitive by the US Department of Homeland Security, will have their names submitted for a special security clearance procedure that may take up to 4-6 weeks before a visa is issued. Disciplines such as nuclear technology, chemical and biotechnology engineering, and advanced computer or microelectronic technology, as well as a broad range of engineering and physical sciences are on the «Technology Alert List.» Scholars in these fields should expect delays in obtaining visas at consulates abroad.
Before reapplying, be sure you understand the grounds for your denial so that you can appeal effectively. Contact the UCSD International Center if you need additional assistance.
Applying for a U.S. visa in a country other than your own

We strongly encourage you to apply for a visa in your home country because you may have difficulty getting a visa from a U.S. Embassy or Consulate in a country other than your own. In general, the following individuals are eligible to apply for a visa renewal as Third Country Nationals:
Applicants seeking to renew their C, D, F, H, I, J, L, M, O, P and R visas, provided the initial visa was issued in the applicant's home country or at one of the border posts in the past few years.
Applicants for visas that reflect a change of status (e.g. F-1 to J-1), provided the applicant originally entered the U.S. in other than B status and possesses an original change of status notice (I-797) from the U.S. Department of Homeland Security.
The following individuals are strongly discouraged from applying for a visa renewal as Third Country Nationals because there may be a high risk of denial:
Applicants who entered the U.S. with a B-1/B-2 visa issued in their home country that changed status to another visa category, e.g., F-1, J-1, H1B, but the visa did not have an annotation indicating intent to change status.
Applicants who have been out of status in the U.S. having violated the terms of their visas or having overstayed the validity indicated on their I-94s.
A, B, E, G and Q visa applications, including renewals are not accepted from Third Country Nationals that are not residents in the appropriate consular district.
Citizens of Iran, Sudan, Cuba and Syria.
Visa renewals in Canada or Mexico

International scholars who are not citizens of Canada or Mexico, but who wish to apply for visas in Canada or Mexico should meet an advisor to discuss their plans. Scholars subject to special security clearances are not eligible for reentry into the U.S. until this process is complete. Please consider the delays that security checks may cause and plan accordingly.
To set an appointment in Canada, please:
Visit ais.usvisa-info.com/
Call (900) 443-3131 (fee required)
To set an appointment in Mexico, please:
Visit ais.usvisa-info.com/
Call 1-703-439-2313
Skype (Skype name USVISAMEXICO)
Applying for a visa to other countries

When traveling to a third country (other than your home country or the U.S.), remember that a new set of laws will be in effect. You are likely to need a visa to enter that country. To learn more about visa requirements, contact the country's closest consulate in the U.S.
U.S. Embassy & Consulates
in Russia

Out of concern for the health of our Russian and American staff and the public in light of the global COVID-19 pandemic, the U.S. Mission to Russia has reduced visa operations and routine American citizen services.
Effective March 18, the consular sections of the U.S. Embassy in Moscow, the U.S. Consulate General in Yekaterinburg, and the U.S. Consular Agency in Sakhalin, remain open and will provide emergency consular services only.
The purpose of your intended travel and other facts will determine what type of visa is required under U.S. immigration law. As a visa applicant, you will need to establish that you meet all requirements to receive the category of visa for which you are applying.
See our Directory of Visa Categories on usvisas.state.gov to determine which visa category might be appropriate for your purpose of travel to the United States.
What is a Visa?
A citizen of a foreign country who seeks to enter the United States generally must first obtain a U.S. visa, which is placed in the traveler's passport, a travel document issued by the traveler's country of citizenship.
Certain international travelers may be eligible to travel to the United States without a visa if they meet the requirements for visa-free travel. The Visa section of this website is all about U.S. visas for foreign citizens to travel to the United States.
(Note: U.S. citizens don't need a U.S. visa for travel, but when planning travel abroad may need a visa issued by the embassy of the country they wish to visit.).
Contact Us
To contact a customer service representative, please visit the GSS Contact Us page for full information or use contact information below. Visa application services call center agents are available from 8:00 AM to 8:00PM from Monday through Friday, able to assist you via telephone or chat.
Email: [email protected]
Telephone: Callers in Russia: +7 (495) 745 2022 or 8 (800) 100-2554 (toll free)
Callers in the United States: +1 (703) 745 5474
Chat: To chat with a customer service representative, please click here. Chat software works with Internet Explorer 8.0, Internet Explorer 7.0, Internet Explorer 6 Service Pack 2, and Firefox 3.6.
For case-specific inquiries not answered on our visa application website or by the call center, you may contact the relevant Consular Section's public inquiries team at:
Customer Service Statement
The Department of State manages the visa process strictly but fairly in order to best protect the United States.  We are committed to the essential openness for which the United States has always been known.  Travel to the United States is welcomed and encouraged.
We promise to you, the visa applicant, that:
We will treat you with dignity and respect, even if we are unable to grant you a visa.
We will treat you as an individual and your case as unique.
We will remember that, to you, a visa interview may be a new or intimidating experience and that you may be nervous.
We will use the limited time available for the interview to get as full a picture as possible of your travel plans and intentions.
We will use our available resources to fairly assist all applicants to get appointments to allow travel in time for business, study, and other important obligations.
We will post detailed and accurate information on visa requirements and application procedures on every Embassy and Consulate website.
We will provide information on non-immigrant appointment waiting times at every Embassy and Consulate posted on http://travel.state.gov.
We will explain the reason for any visa denial to you.
Furthermore, if you are a:
Student, we will make every effort to ensure that you get an appointment and, if qualified, a visa in time to start classes.
Medical and humanitarian emergency traveler, we will expedite processing for those dealing with life threatening emergencies.
Business traveler, we will establish appropriate mechanisms to facilitate business travel and expedite cases of particular concern to American business.
At the same time, we expect you, the visa applicant, to:
Plan your travel and visa application as far in advance as possible.
Complete your application fully and accurately.
Be forthcoming about your purpose and plans.
Prepare for your interview by being able to clearly and concisely describe your intentions.
US Visa Appointment

Government fees paid on your behalf
All non-immigrant visa applicants are required to pay a mandatory US visa application fee or the MRV visa processing fee (government fee).
A large number of applications are abandoned every year because this payment is not completed. Many applicants are not aware of the fees or the payment process.
We ensure that this payment is made on your behalf and schedule the US visa interview appointment to the U.S Embassy for you.
Schedule Here

Prompt, personalized service with step by step instructions
Government forms and filing requirements can be a confusing, stressful and time consuming experience.
We offer you our team of experienced professionals who believe in personalized service to understand your needs and requirements better, and work on your behalf to secure the online appointments for you in the US visa appointment booking system, based on your requirements.
We assist in setting up your online US visa appointment account and schedule your appointment(s) to the U.S Embassy for you and your family.
Schedule Here

Unlimited Resubmission of DS-160
Most US visa applications have some sort of discrepancy or mistake that could potentially result in a denial. When we received your online US visa application, it is reviewed by our staff prior to your information being submitted to the US government, thus reducing the most common errors. We strive to offer the best possible chance of approval of your visa.
Once you submit an application with us it can be changed and re-processed free of charge for your entire life.
Schedule Here